Award Winning Chevrolet Dealer
Ferman Chevrolet of Brandon Receives Chevrolet Dealer of the Year for 2022
General Motors Chevrolet Dealer of the Year award is, by far, GM's highest recognition a dealership can receive. Each year, only 12 Chevrolet dealerships per region (60 nationally) are presented with this award.
To win Dealer of the Year, a dealership must be among the 12 highest volume dealers in sales within their region, perform beyond market share expectations, surpass branding and facility requirements, and excel in Customer Satisfaction Index benchmarks.
Ferman Motor Car Company is grateful to our outstanding dealership team for earning this honor. We couldn't have done it without you. YOU ARE TRULY THE BEST!!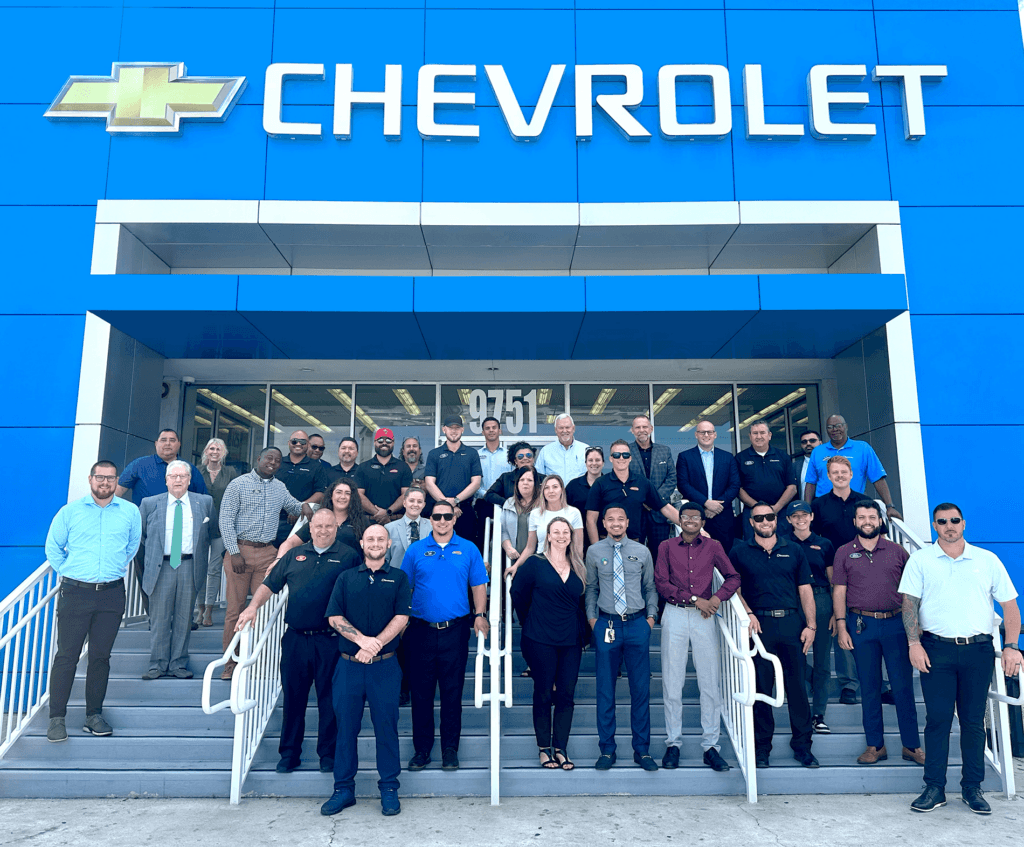 #1 Volume Certified Pre-Owned Chevy Dealer in the Southeast and #5 in the United States
For the 3rd consecutive year, Ferman Chevrolet of Brandon has been designated as a Certified Pre-Owned leader as recognized by General Motors among all its Chevrolet and Buick-GMC dealers.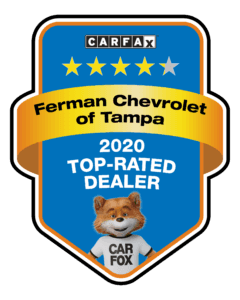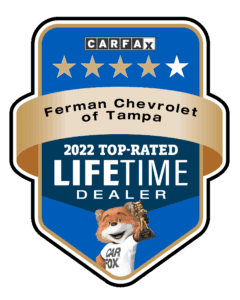 Carfax Top-Rated Dealer
Ferman Chevrolet of Brandon has again been recognized by Carfax as one of the Top-Rated Used-Car Dealers Nationwide. To gain CARFAX Top Rated Dealer status, the dealership must have had a minimum of 10 verified reviews in 2022 with a cumulative average score of 4 stars of higher. These reviews are combined for both Sales and Service customers (guests).
"These dealers have been recognized by CARFAX consumers as the best of the best when it comes to building trust and transparency," said Gregg Cleary, CARFAX Vice President of Dealer Business. They truly set the bar high for customer cars." (1)
Source: (1) Carfax.com press release top rated used car dealers 2022
DealerRater Consumer Satisfaction Award
Congrats to our AWESOME Sales Team for bringing home the DealerRater Consumer Satisfaction Award once again!
Award recipients must meet the same requirements as the Dealer of the Year program. Consumer Satisfaction Awards are given to the Top 10% of U.S. franchise dealers and Top U.S. car dealerships based on their DealerRater Power Scores. This includes a minimum of 25 reviews on DealerRater for the calendar year, an average minimum 4-star DealerRater rating with 5 being the highest possible rating, and at least one review on DealerRater per quarter during the calendar year and no black-listing within the calendar year.